Selecting the ideal windows and doors is a crucial choice when constructing a new house or remodelling an old one. Due to their strength, energy efficiency, and stylish appearance, aluminium doors and windows are popular for residential and commercial establishments. But it might be challenging to decide which company to select with so many on the market. We'll talk about the top 10 aluminium door manufacturers in India in this blog article.
Top 10 Best Aluminium Doors Manufacturers in India
AIS Windows
Arcuzo Decor
Zenera
Alupure
Fenesta
Tata Pravesh
Kalco
Sapa Building System
DCM Shriram Group
Eterina
These producers are renowned for their premium goods, first-rate support, and creative designs. We will give an overview of each business, outlining its product line, corporate background, and distinctive qualities that set it apart from the competition. This list can assist you in selecting an aluminium door manufacturer, whether you're a homeowner, builder, or architect. Let's explore the list of top manufacturers of aluminium doors in India.
Let's dive in details of these top aluminium Doors manufacturers in India:
1. AIS Windows
A firm called AIS Windows specializes in creating glass, uPVC, and aluminium windows and doors. They have been in the business for more than 20 years, and they are among India's top producers of windows and doors. They are renowned for the high caliber of their durable and energy-efficient goods.
A variety of products are available from AIS Windows, including aluminium and uPVC windows, doors, glass solutions, and doors. Additionally, they provide their customers with personalized solutions, including designing, producing, and installing windows and doors per their needs.
AIS Windows is renowned for its dedication to environmental responsibility and energy conservation. To reduce the carbon impact, they manufacture environmentally friendly products and methods. They also provide solutions that enhance a building's overall energy efficiency by lowering energy usage.
2. Arcuzo Decor
Arcuzo provides a comprehensive selection of windows and doors to satisfy the requirements of replacement and new building projects. Their products are made to provide high levels of security as well as strength, durability, and weather resistance. Because they know how important longevity and toughness are in today's climate, their goods are made to last.
To complement any design concept, Arcuzo's collection of windows and doors comes in a range of designs and hues. Their company produces aluminium windows and doors that have a clean and contemporary appearance. Their solutions can be combined with high-tech coatings and grilles for additional safety and security.
They ensure that their clients get the finest solution for their unique needs by providing a selection of glazing alternatives that adhere to the regulations in various climate zones. Contractors agree that Arcuzo's products are sturdy, appealing, and trustworthy, as seen by the consistency of their client's satisfaction with the quality and reliability of the goods.
3. Zenera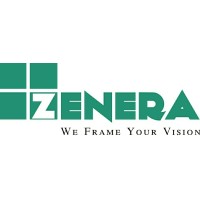 A firm called Zenera specializes in creating aluminium windows and doors. They give a wide choice of items that are made to be strong and long-lasting, as well as weatherproof and very secure. It is simple to match the beauty of your house with the firm's aluminum doors and windows in several designs and colors to suit any design plan.
Aluminum windows and doors made by Zenera are renowned for their remarkable quality and durability. Their solutions are perfect for both residential and commercial structures since they employ advanced coatings and grilles for increased security. In order to adhere to regulations in various temperature zones, the firm also provides a number of glazing solutions.
The staff at Zenera is committed to offering its clients a total solution, which includes designing, producing, and installing the doors and windows. To guarantee that their doors and windows are precisely constructed and fulfill the highest quality requirements, they employ cutting-edge production techniques, such as CNC Machining. The doors and windows are installed appropriately and made to function smoothly by their installation crew, who are skilled and knowledgeable in doing so.
4. Alupure

Known for their remarkable quality and security characteristics, high-grade sliding systems and doors made of aluminium are what AluPure, a firm, specializes in producing. They are the perfect choice for any structure because of how well their streamlined and traditional forms complement contemporary architectural designs. Their aluminium components are made to survive harsh weather conditions and always work at their best.
Their doors and sliding systems are outfitted with cutting-edge locking mechanisms that offer the highest level of protection and prohibit forced entrance because security is a major concern for them. These locking mechanisms have undergone testing to ensure that they adhere to international safety requirements and the greatest levels of security.
The AluPure team is committed to giving its customers a comprehensive solution, which includes designing, producing, and installing sliding systems. They employ cutting-edge production techniques, such as CNC machining, to ensure that their sliding systems and doors are precisely constructed and uphold the highest levels of quality. The best customer care is provided by their installation staff, who are skilled and knowledgeable on how to install sliding systems and doors appropriately.
5. Fenesta

The industry's top producer of doors and windows, Fenesta is renowned for its dedication to product longevity and energy efficiency. Its windows and doors give any room a classy appearance and are also made to be termite and weatherproof.
The product lineup from Fenesta features a selection of foil colors as well as bi-fold and French door styles. These are well-liked for their soundproof and noise-insulating qualities and may be mounted on a sliding or permanent track. Fenesta products are also simple to maintain, making them valuable and durable for any home.
Fenesta is a part of DCM Shriram Limited, a diverse commercial conglomerate that Sir Shriram established in the 19th century. The business's overall revenue for the most recent fiscal year was Rs 7,800 crore, underscoring its power and success in the sector.
6. Tata Pravesh
The top producer of aluminium windows and doors in India, Tata Pravesh, provides a wide range of options to satisfy the demands of contemporary homes. These goods are renowned for their robustness, fire resistance, and comprehensive security capabilities. Tata Pravesh gives customers a variety of styles, textures, and finishes to pick from so they may personalize their houses.
For people with particular needs, there are also customized options available. Tata Pravesh is also the first steel door brand in India to achieve green certification, making it a popular option for consumers seeking a high-quality, environmentally friendly door solution. These doors provide homeowners with a long-lasting, low-maintenance choice since they are strong and resistant to warping, rot, and termites. There are several stores selling these items all throughout India.
7. KALCO
KALCO is a reputable business in the market for architectural items made of aluminium. They have been in business for more than 30 years, dating back to 1992, and have established a reputation for offering consumers all across India excellent products and services.
The business has a cutting-edge fabrication facility in Ghaziabad that is 110,000 square feet large and has the capability to produce 125 windows every shift. They provide a variety of architectural items made of aluminium, including doors, windows, ventilators, partitions, facades, and ACP applications.
It's also wonderful to know that KALCO, with its aluminium architectural products, is dedicated to sustainability and supporting energy-efficient solutions. They put a lot of effort into creating items that enhance people's health and well-being and practice green innovation. It demonstrates that the corporation is worried about the environment as well as the success of its business.
8. Sapa Building System
A joint venture between the India-based Hydro Building Systems Private Ltd. and the Norway-based Sapa Group was founded in Kolkata, India, as Sapa Building Systems India Pvt. Ltd. (SBS India), in 1996. The firm provides a wide variety of aluminium systems and solutions for doors, windows, facades, curtains, and other architectural elements.
SBS India offers a wide variety of goods and services, such as Sapa Selection products, Dualframe 75 Si windows, STII commercial doors, and high-performance curtain walling and roof systems from Sapa. These goods are made to be durable, dependable, and both aesthetically pleasing and utilitarian.
SBS India not only offers an extensive selection of goods but is also an expert in the extrusion of aluminium profiles, which are utilized in almost all end-use applications. By offering a broad range of goods and services that are customized to match clients' unique demands, the firm hopes to give consumers a one-stop shop for all of their aluminium building needs.
9. DCM Shriram Group
One of India's oldest and biggest corporate conglomerates, the DCM Shriram Group was founded in 1889 and operated in over 327 locations across the nation. The company sells a variety of goods, such as sugar, seeds, fertilizer, chemicals, and windows and doors.
Fenesta Building Systems, one of its subsidiaries, focuses on producing UPVC windows and doors. Since 2002, Fenesta, which has its headquarters in Gurugram, has produced over 2.7 million windows and doors. Its goods are sold at 216 channel partner showrooms all across India.
UPVC windows and doors aren't the only things Fenesta is renowned for; it also produces premium aluminium window systems. To increase the effectiveness and endurance of its goods, the organization is always enhancing its technology and business procedures. They have invested in a robust sales force to serve institutional customers across India. The business wants to offer high-performance, energy-efficient solutions and outlive the structures in which they are placed.
10. ETERINA

A company by the name of Eternia specializes in producing aluminium windows and doors of the highest caliber. A special alloy the business created, dubbed DuraniumTM, offers exceptional strength and a gorgeous finish. Aerospace missions can employ the recyclable aluminium alloy known as DuraniumTM.
One of the world's biggest producers of copper and aluminium, Hindalco, is also connected to Eternia. From bauxite mining through rolling, extrusions, and foil production, Hindalco manages a full chain of aluminium manufacturing facilities. With Hindalco's support, Eternia can use the organization's knowledge and resources to provide clients with high-quality goods.
The Aditya Birla Group, a multinational corporation that has improved a million lives globally, also includes Eternia. The organization runs a variety of enterprises that have developed into world leaders in the fields of metals, pulp & fiber, chemicals, textiles, carbon black, telecom, and cement.
Conclusion
In conclusion, because of their strength, energy efficiency, and stylish appearance, aluminium doors and windows are a popular choice for residential and commercial establishments. For the finest quality and service, it's essential to choose the proper manufacturer. Some of the best in the business are represented on our list of the top 10 best manufacturers of aluminium doors in India. These producers are renowned for their premium goods, first-rate support, and creative designs.
We have given an overview of each business, detailing its product lines, corporate background, and distinctive qualities that set them apart from the competition. Choose an aluminium door manufacturer wisely by considering these considerations. Whether you're a homeowner, builder, or architect, this list will assist you in locating the manufacturer that best suits your requirements. Always keep in mind that choosing the proper manufacturer will guarantee your satisfaction and peace of mind for many years.
Contact us to get quote for you commercial or residential alumium windows, aluminium doors , aluminium sliding systems and aluminium fittings.